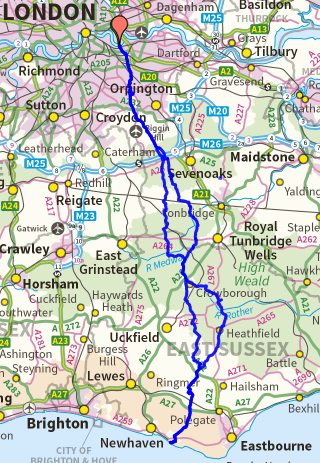 202km audax cycling event starting from Greenwich, London. Controls at Chiddingly and Mayfield, plus an information controls at Seaford.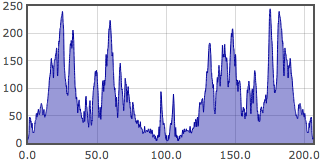 A hilly ride from the River Thames to the south coast and back, mainly using quiet lanes and B roads.
Fantastic views enroute over Southern England and the Channel with climbs over the North Downs, Weald and South Downs.
Starts from Cutty Sark Gardens where light refreshments will be provided, followed by food at the first control in the village hall at Chiddingly. Turnaround point is the cafe on the beach at Seaford, where you can chose to stop or not. Free control on the way back in Mayfield at the supermarket, deli, pub, etc., before finishing at the Old Brewery pub adjacent to the Cutty Sark.
Eligible for the Grimpeurs du Sud award.
Enter via Audax UK page.
Forum thread available here.